#GoRight Movement
Go RIGHT
Do RIGHT
Be RIGHT
Conservative Action For Non-Partisan
Good Works and Great Causes
The #GORIGHT MOVEMENT requires its members to be activists to bring about changes in our country and Government. American's can no longer sit back and be "Lounge Chair whiners" or "Do nothing cheerleaders" Americans can make "GREAT CHANGES" when we all become "ONE LOUD VOICE" the more we "RECRUIT" into this group, the more powerful we become as a VOICE OF CHANGE!!!
This is NOT a Republican or Democrat Movement, Rather it is a PRO-PATRIOT, FREE PEACEFUL SPEECH, EQUAL RIGHTS, NON-DISCRIMINATING, GOD LOVING, Supporters.
The #GORIGHT Movement is a Conservative Movement that uses Conservative Ideals in order to do Non-Partisan Good Works and Great Causes and Intentions.
Together We Will
Go Right
Do Right
Be Right
WE ARE THE FIRST EVER MOTIVATED, AGGRESSIVE, SPONTANEOUS, GO-GETTING, GO DOING, ACTIVIST/ADVOCATES FOR CHANGE TO MAKE AMERICA THE GREATEST NATION IN THE WORLD!!! WE DO NOT TALK ABOUT IT!!! WE DO SOMETHING ABOUT IT!!!
In answering "YES" to these questions you have told us,
I am sick and tired of Government Representatives who are NOT IN OFFICE for the people, and WE ARE GOING TO CHANGE THAT!
I am sick and tired of seeing our CONSTITUTION SPAT ON AND NOT OBEYED!!!!
I AM SICK AND TIRED OF OUR OFFICIALS WHO ARE BREAKING THE LAW AND NOT PAYING FOR THEIR CRIMES!!!!
I am sick and tired OF FEELING I AM NOT BEING HEARD!!!!!
I am sick of being silenced and held captive by Fascist/Communistic cornered markets like YOUTUBE, TWITTER, FACEBOOK!!!!.
I am sick and tired of my TAX dollars going to anyone else but the Patriotic "AMERICAN CITIZEN" who suffer in OUR NATION!!!
I AM SICK OF GOOGLE AGGRESSIVELY DEFINING HISTORY AND FORCING OUR CHILDREN LEARNING A FAUX REALITY!!!
I am sick of those who are unjust and are not punished for those crimes
I am sick of electives who lie to us and bear no consequences to their lies
I am sick of the BIAS Legal system of our highest forms of law, FBI, DIA, DOJ…
I am sick and tired of those Americans who have COMPLETELY GONE, PSYCHO!!!!
I am sick and TIRED of those who HATE AMERICA yet WON'T LEAVE!!!!
I am sick and tired of those who COMPLAIN ABOUT AMERICA but SIT AND DO NOTHING TO CHANGE IT!!!!
IF answering "YES" to all of these questions and your excited to be part of a group MOTIVATED TO MAKE AMERICA GREAT!!!
WE WELCOME YOU!!!!
We want to make this very clear to ANY AND ALL TROLLS who have nothing else to do but troll Patriotic groups and spread your hate!
We want to make this completely clear! This group is not for those just to CHEER ON THE WORKERS AND DOERS, yet do nothing, or, THE LOUNGE CHAIR WHINERS, Complaining about the Politicians who do nothing or the President they do not like. There are plenty of Pro-President, Pro-Patriot, Pro-Lack of Motivated groups so you can chit chat, whine, and cheer on our President. This group has been formed in one thing in mind!
JOIN OUR FACEBOOK GROUP & PAGE
Facebook Page: https://www.facebook.com/GoRight-348863645795319
Facebook Group: https://www.facebook.com/groups/GoRightMovement/
Question #1
We understand, "The only way to change is if THE CITIZEN demands it!
We understand everyone has a job and are busy in their daily lives, #GORIGHT Administrators are willing to go the distance to make anything we ask you to participate in is relativity simple and not time-consuming, but we require, all those who have answered "YES" in joining this group, to keep their promises!
Question #2
We do not ask members to travel a great distance, if you are not able to participate in an event, due to distance, there are other methods we can use your help by,
* SPREAD THE NEWS!!! It may take some time but if we could get to "100 THOUSAND MEMBERS" of "MOTIVATED PATRIOTIC ACTIVISTS" We could make changes in this country faster than any movement in history!!! If you are tired of feeling overwhelmed by thinking YOUR VOICE is worthless… WE CAN CHANGE THAT NOW!!!
* Members of your friend's list may not be in our group but you can still get the important messages out to your friends!!! Post the important messages to your friend's list!!
* SHARE OUR GROUP TO OTHER GROUPS!!! If you belong to other groups on FB, Twitter, or any other multimedia groups "Tell them about us and let them know we are always looking for new motivated members!!!
* YOUTUBERS: WE WANT YOU!!!! SUPPORT PRO-PATRIOT YOUTUBERS Especially those in our group!!! Members of our Group who are YOUTUBE Hosts, let us know who you are. We ask members to support them by "SUBSCRIBING TO ALL OF THEM" and by LIKING ALL OF THEIR POSTS, Even if you do not have time watching them!!!!
These people spread THE TRUTH to many watchers. We want ALL OF OF THESE YOUTUBERS IN OUR GROUP TO MAKE OUR GROUP EVEN STRONGER!!! It is a WIN-WIN… These Youtubers are MONETIZED having plenty of Members and Likes, and #GORIGHT has a LOUD VOICE TO BE RECKONED WITH!!!!
*PATRIOTIC CANDIDATES: WE WANT YOU!!! For all candidates part of our group, we ask that you contact Group Admin and Mod's so we know who you are. IF your message is one our group can get behind WE WILL SUPPORT YOU!!! The more candidates who become part of this group members can rest assured, WE ARE BEING HEARD!!!
WIN-WIN, We support these new voices in our Government knowing they are going to Washington "WORKING FOR THE PEOPLE AND NOT THE MACHINE!!!" Members of this group will support them by spreading their message, gathering people, in the area, to attend their events and any other methods of help they require.
* WE ASK MEMBERS TO GIVE WHEN THEY CAN!!!! Small Monitor donations supporting Patriotic events or candidates, needed to promote their election or support their events. We would rather members spread the wealth by smaller donations so we help as many causes as we can. When our group hits 100 Thousand members, a $2.00 donation means $200,000 dollars!!!! "A lot of a little GOES A LONG WAY!!!"
* SUPPORT BY PATREON OR PAYPAL: Many of those who have made a life of "MAKING AMERICA GREAT" do this as a full-time job!!! THIS IS THEIR WORK!!! We ask those members, who have the funds to do so, to support those who have given their lives to this cause! If you like their message or support their cause please support them through Patreon. If you are not able to afford a monthly obligation, Please reach out to them and ask them for their "Paypal" account so you can send them, what you can, when you can. It's our way to say THANK YOU FOR YOUR PATRIOTISM!!!!
* SEND IMPORTANT MESSAGES VIRAL!!!!!! If we find a message which needs to go viral, we need our members to SPREAD IT FAR AND WIDE… If each member in this group sent out a message to all of the members in your friend's group, WE COULD EVENTUALLY REACH EVERYONE IN THIS COUNTRY!!! "SPREAD THE WORD!!!"
* Any manor of support to persons or members of this group who have come here seeking help for their campaign! We have, for too long, failed our fellow PATRIOTS who have "STEPPED UP" to do the job NONE OF US HAVE TIME OR WILLING TO!!! We MUST support them in ANY MANNER WE ARE ABLE in order that they succeed!!!
There are many methods members of this group can support "MOTIVATED PRO-PATRIOT ACTIVISTS" Sharing their messages, Joining their groups and spreading their message! Sending small monitory donations, like their posts, connect with them and give suggestions or ask what you can do for them. TAKE THEIR MESSAGE VIRAL!!!!
Question #3
* FOREMOST: Are you willing to check in the group often and either RESPOND TO POSTS or LIKE EACH POST of Members, Admins, Youtube hosts, Electives or Candidates part of this group?
* Are you willing to participate, as needed, in pro-activist callings within the area they reside if called upon.
* Are you willing to post messages we feel needs to go "Viral" to as many people as you can get the message out to?
* Are you willing to Subscribe, Like, and Listen to *YOUTUBE PATRIOTS," who are members in our group understanding "Without" spending a dime, you help these people $$$ by simply subscribing, clicking to watch, and liking all of their videos. It costs you nothing and it supports them to continue what they are doing.. Besides you may learn some very interesting talking points! This in turn, brings "STRONG VOICES" and "TRUE ACTIVISTS" to our group helping us spread the word about the #GORIGHT Movement MAKING THIS GROUP a powerful voice in our Government!!!
* Are you willing to support any and all members running for Government officials who are needing your support either activism, word spreading, or monitory support? Understanding these members can make our voice stronger!
* Are you willing to "Do what you can, in your means" to send small donations to events, and or, Political support any of those people who's message touches you and you feel will make our Nation stronger and More Secure?
* Are you willing to write your Congress and Senators during crucial issues #GORIGHT deems important to our national well being.
* Are you willing to use #GORIGHT actively in your messages, whether it be, Facebook, Twitter, Youtube, Instagram, etc in order to spread this word far and wide?
* Are you willing to support ANY MEMBER of this group who is willing to go out and do the work we are unable to do by connecting with them asking of what you can do to help?
* IT IS TIME WE CLEAN UP!!! We can not depend on "the Left" helping or supporting their most needy of their people! It is up to those who are truly Loving and Godly people to help our fellow man! #GORIGHT Founder and Admin have been heartbroken to the deplorable conditions of places like Baltimore, Detroit, and other places in our nation. As our group grows we will be calling upon members to help in clean up efforts, Feeding of, building, painting or other methods to help these struggling areas with whatever we can do for them.
IF WE CALL, and you are within the area needed of help are you willing to give of your time. We know we can no longer trust our Government to care about the most needed, it is up to all of us to do WHAT IS RIGHT AND GOOD!
* Activism works in two ways… If you do not have the time or events are too far to participate, there is always support in donations or spreading the word to others nearer the event or "AGGRESSIVELY" Posting about the event or cause! Are you willing to do one or the other in order to make sure all of these PATRIOTS have what they need to be successful!
ALL ARE WELCOME TO JOIN OUR GROUP
We don't care what political party you belong or don't belong do we just want you to be willing to do great things for a better tomorrow.
If you GO Right
If you Do Right
Then you will Be Right
Join the #GoRight Movement
Related
The #Libra Association has announced it's planned for a simple global currency and financial infrastructure.
Find out more https://libra.org/en-US/
The #Libra Association is today announcing plans for a simple global currency and financial infrastructure. Find out more https://t.co/VPS7LllcNn #blockchain #cryptocurrency pic.twitter.com/mdHymhsrcH

— Libra (@Libra_) June 18, 2019
The Libra Association was initially composed of a handful of large firms, but PayPal Holdings has since severed ties with the project.
Though it seems that even though PayPal may have stepped out of the picture, Facebook is now taking that place. Facebook CEO Mark Zuckerberg is set to testify before the House Financial Services Committee over the platform's plans to implement its own digital currency. Sources close to the matter this week said Zuckerberg will be the only witness at the hearing later this month.
Though online currency makes people feel uneasy pure and simple is due to the unpredictability and the wild market cycles of similar currencies like Bitcoin. This makes Global regulators wary of how digital currency will impact the financial system. The Libra currency was created to boost e-commerce and advertisements within Facebook with plans to release the cryptocurrency in 2020, but a number of factors may halt the company's progress. The real concern is that Facebook has data on billions of people and has repeatedly shown a disregard for the protection and careful use of this data it is also agreed that Congress and regulators have the opportunity to examine the consequences of what happens if Facebook creates such a currency.
Moving money around globally should be as easy, cost-effective and even more secure than sending a text message or sharing a photo — no matter where you live, what you do, or how much you earn. https://t.co/Eea4vMKYlv #Libra #FinancialInclusion #blockchain #cryptocurrency pic.twitter.com/WXw9Rypxmj

— Libra (@Libra_) June 20, 2019
What do you think?
Help Support Peter Boykin and Maga First News:
Join SubscribeStar at https://www.subscribestar.com/peterboykin
Join Patreon at https://www.patreon.com/peterboykin
or One Time Donation at https://www.paypal.me/magafirstnews
Follow – Peter Boykin
at Telegram – https://www.T.Me/PeterBoykin
at Facebook – https://www.Facebook.com/PeterRobertBoykin
at YouTube – https://www.YouTube.com/PeterBoykin
at Reddit https://www.reddit.com/user/peterboykin/
at Instagram https://www.instagram.com/peterboykin
Purchase Peter Boykin's Book #RussiaGate: Truth, Post-Truth, or Damned Lies?!
on Amazon.com at https://www.amazon.com/RUSSIAGATE-TRUTH-POST-TRUTH-DAMNED-LIES-ebook/dp/B07XKW767S/
Websites:
Related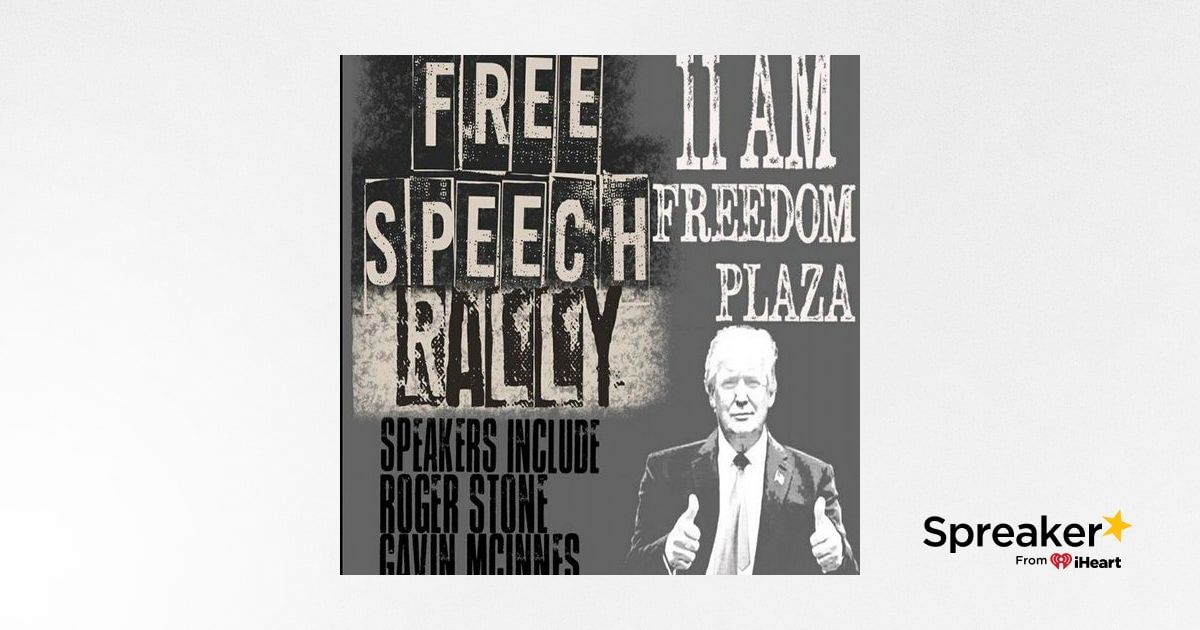 To be honest, many great words have been spoken about our Independence Day. It would be a sin to not reuse such words. Today I will borrow these words of the past by great patriots, including one local man our previous Sherriff BJ Barnes.
Fourth of July speeches, as John Adams predicted in 1776, tent to be "with pomp and parade, with shows, games, sports, guns, bells, bonfires and illuminations from one end of this continent to the other."
On the 4th of July President Donald Trump … See More will deliver such a presidential address during the "Salute to America" celebration at the Lincoln Memorial on the National Mall, I hope the world listens.
Just 2 days later a number of brave men and women will face the hate of domestic terror groups such as Antifa in order to Demand Free Speech, I will be one of those individuals.
We do this because we believe in the Liberty granted to us by brave men who came before us.
Liberty does not consist, my fellow-citizens, in mere general declarations of the rights of man. It consists in the translation of those declarations into definite action.
Have you ever read the Declaration of Independence or attended with close comprehension to the real character of it when you have heard it read?
If you have, you will know that it is not a Fourth of July oration. The Declaration of Independence was a document preliminary to war. Those were grim days, the days of 1776. Those gentlemen did not attach their names to the Declaration of Independence expecting a holiday on the next day, and that 4th of July was not itself a holiday. They attached their signatures to that significant document knowing that if they failed it was certain that every one of them would hang for the failure. They were committing treason against England in the interest of the liberty of 3,000,000 people in America.
All the rest of the world was against them and gave cynical smiles at their audacious undertaking. Do you think that if they could see this great Nation now they would regret anything that they then did to draw the gaze of a hostile world upon them?
The most patriotic man, ladies and gentlemen, is sometimes the man who goes in the direction that he thinks right even when he sees half the world against him. It is the dictate of patriotism to sacrifice yourself if you think that that is the path of honor and of duty.
First President to go into North Korea. Yet some say it means nothing.
First President to bring China back in line by making them pay tariffs and bringing billions back to America, but some say it is not enough, he is putting us in danger.
Having meaningful talks with both our friends and our enemies making it clear he is putting his country before theirs, as it should be.
The best economy in the world, yet some give him no credit.
Best job growth for everyone, black, brown and white, yet some call him a racist.
Some have tried to bring false witness against him and when proven wrong, refuse to believe it.
Every idea must be started by somebody, and it is a lonely thing to start anything. Yet if it is in you, you must start it if you have a man's blood in you and if you love the country that you profess to be working for.
Do not blame others if they do not agree with you. Do not die with bitterness in your heart because you did not convince the rest of the world, but die happy because you believe that you tried to serve your country by not selling your soul.
The task to which we have constantly to readdress ourselves is the task of proving that we are worthy of the men who drew this great declaration and know what they would have done in our circumstances. Patriotism consists in some very practical things—practical in that they belong to the life of every day, that they wear no extraordinary distinction about them, that they are connected with commonplace duty. The way to be patriotic in America is not only to love America but to love the duty that lies nearest to our hand and know that in performing it we are serving our country.
I'm proud to be an American and proud of my flag and my country. Which one are you, some or other. The world is becoming more complicated every day, my fellow-citizens. No man ought to be foolish enough to think that he understands it all. And, therefore, I am glad that there are some simple things in the world.
Before the coming 4th celebration, stage your own revolution.
Call your local board of elections and if you are a Democrat, change to a Republican or independent.
You can still, vote for whoever YOU want and should.
Your change may send the message these Antifa, Domestic Terrorist, Socialist-leaning groups.
Not in my America!
It's simple to do and will be like dumping your own bale of tea into the Boston Harbor.
I leave you with this. God Bless America.
DemandFreeSpeech.org
---