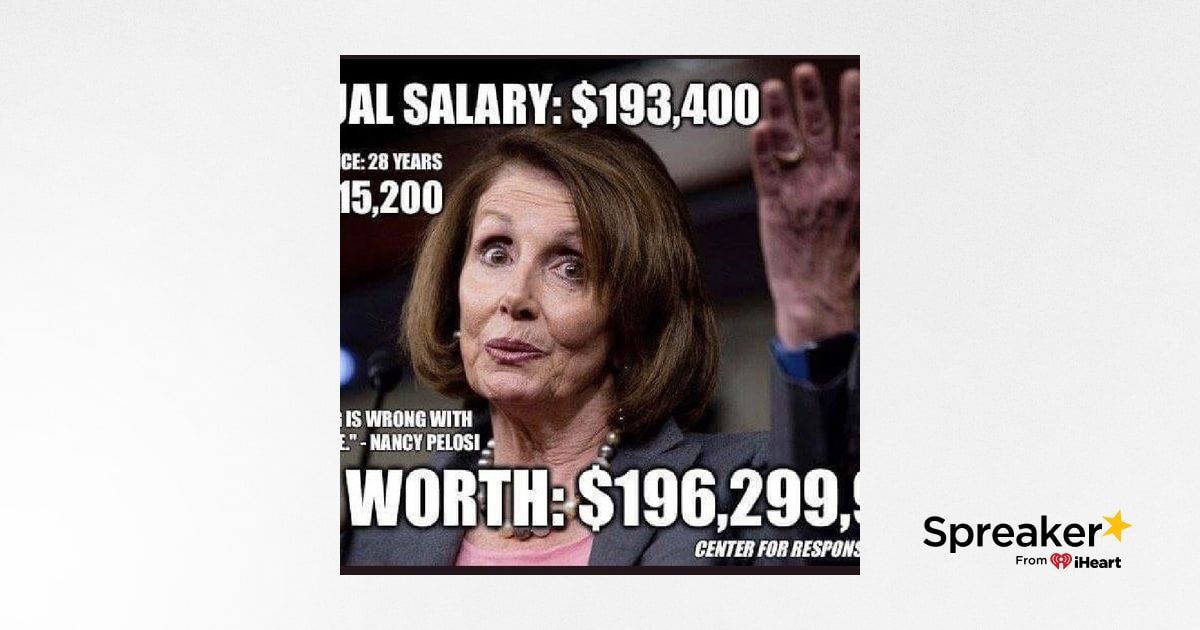 Pelosi tells Dems she wants to see Trump in prison, What Do You Think Those Chances Are?
Remembering D-Day, 75 years later
President Trump, French Emmanuel Macron and other world leaders will gather on the beaches of Normandy, France on Thursday to commemorate 75 years since the D-Day invasion and pay tribute to the heroes of the battle that was the turning point of World War II. D-Day saw more than 150,000 Allied troops land on the beaches of Normandy in northwest France on June 6, 1944. The … See More Battle of Normandy, codenamed Operation Overlord, changed the course of the war, and ultimately helped bring about Nazi Germany's defeat in May 1945.
On Wednesday, in a ceremony at Portsmouth, England, Trump read an excerpt from a prayer that President Roosevelt said during a radio address on D-Day. He is expected to give a speech on Thursday while touring the beaches of Normandy and an American military cemetery in France. Tune in to "The Ingraham Angle" tonight at 10 p.m. ET to watch Laura Ingraham's exclusive interview with President Trump from Normandy.
Trump warns not enough progress being made in Mexico talks
President Trump declared Wednesday evening that "not nearly enough" progress was being made in last-minute negotiations with Mexico, as the U.S. prepares to impose escalating tariffs unless that nation does more to stop the rush of illegal immigrants arriving at the U.S.-Mexico border. "Progress is being made, but not nearly enough!" the president tweeted.
Trump repeated his comments while making his way to Normandy early Thursday, saying that Congress and Democrats have been a "disaster" on immigration and that Dems were content with immigration crime. The president also stressed that he was "serious" about imposing tariffs on Mexico and said that many lawmakers do not know what they're talking about when it comes to tariffs.
Trump's remarks came as U.S. Customs and Border Protection reported Wednesday that the number of migrants apprehended at the border skyrocketed to nearly 133,000 in May, levels not seen in over a decade. That number surpassed 144,000 when counting migrants deemed inadmissible — more than a 30 percent increase from the prior month and double the influx recorded at the beginning of the year. Talks between U.S. officials and Mexico will resume Thursday.
Report: Pelosi tells Dems she wants to see Trump in prison
House Speaker Nancy Pelosi told senior Democrats on Tuesday that she ultimately wants to see President Trump "in prison,"according to a report. The speaker reportedly made the remark while defending her stance against impeaching the president in an evening meeting with House Judiciary Chairman Jerry Nadler and other top Democrats, according to Politico. "I don't want to see him impeached, I want to see him in prison," she said, according to multiple Democratic sources familiar with the meeting. Pelosi wants to hold the president accountable, the sources said, but thinks voters should get him out of office in 2020, after which he could possibly face criminal charges.
Rep. Ilhan Omar to 2020 Dem who wants to debate AOC: 'No means no!'
2020 Democratic presidential candidate John Delaney wants to debate Rep. Alexandria Ocasio-Cortez, D-N.Y, on the "Medicare-for-all." Delaney invited the ire of several fellow Democrats, including Ocasio-Cortez, last weekend when he argued that "Medicare-for-all" was bad policy. AOC has refused to debate Delaney so far and fellow progressive Rep. Rep. Ilhan Omar, D-Minn., had one response for Delaney on Wednesday: "No means no!" In an interview with Fox News, Delaney lamented the Democratic Party's "intolerance to different ideas" and said "Medicare-for-all" made it difficult for Democrats to beat Trump in 2020.
Carrie Underwood takes top honors at CMT Music Awards
Carrie Underwood won big at the 2019 CMT Music Awards, taking home the show's top honor Wednesday evening with Video of the Year for her hit "Cry Pretty." Underwood, 36, beat out the other Video of the Year nominees including, Kelsea Ballerini's "Miss Me More," Kane Brown's "Good as You," Luke Combs' "She Got the Best of Me" and "Coming Home" by Keith Urban and Julia Michaels.Along with Video of the Year, Underwood also won the night's first televised accolade — Female Video of the Year — for her song "Love Wins" at the Bridgestone Arena in Nashville, Tenn. Her wins Wednesday night extends her run as the most decorated act in thehistory of the CMT Music Awards. CLICK HERE for the list of winners at the 2019 CMT Music Awards.
TODAY'S MUST-READS
Dominican resort: US tourist went public with assault allegation after it refused her demand for $2.2 million.
Alan Dershowitz: Ex-British spy Christopher Steele must be asked these key questions by US investigators.
ICYMI: Pope Francis made this big change to Lord's Prayer.
MINDING YOUR BUSINESS
Shari Redstone poised to be queen of all media if CBS-Viacom merge.
Trump's Mexico tariffs could raise US car prices by more than $1,000.
Billionaire Tom Siebel now offering employees this huge perk, according to a report.
Follow @PeterBoykin on Social Media
Twitter: Banned
Facebook: https://www.facebook.com/Gays4Trump
Instagram: https://www.instagram.com/peterboykin/
Youtube: https://www.youtube.com/c/PeterBoykin
Reddit: https://www.reddit.com/user/peterboykin
Telegram: https://t.me/PeterBoykin
https://t.me/RealPeterBoykin
Parler: https://parler.com/profile/peterboykin/posts
PolitiChatter: https://politichatter.com/PeterBoykin
Gab: https://gab.com/peterboykin
Discord: https://discordapp.com/invite/pyuPqU9
Periscope: Banned
Support Peter Boykin's Activism by Donating
Patreon: https://www.patreon.com/peterboykin
PayPal: https://www.paypal.me/magafirstnews
Cash App: https://cash.me/app/CJBHWPS
Cash ID: $peterboykin1
Listen to #MagaOneRadio
Join the #MagaNetwork
Read the Latest #MagaFirstNews
https://magafirstnews.com/
https://magafirstnews.com/
https://magaone.com/
https://us1anews.com/
Support Donald Trump
https://votefordjtrump.com/
http://trumploveswinning.com/
https://marchfortrump.net/
https://gaysfortrump.org/
Join Our Groups on Facebook:
MarchForTrump
https://www.facebook.com/groups/MarchForTrump2020/
https://www.facebook.com/groups/MarchForTrump/
MagaOneRadio
https://www.facebook.com/groups/MAGAOneRadio/
https://www.facebook.com/groups/MagaOneRadioNet/
https://www.facebook.com/groups/MAGARadio/
https://www.facebook.com/groups/MagaFirstRadio/
https://www.facebook.com/groups/MAGA1Radio/
https://www.facebook.com/groups/MagaFirst/
TheMagaNetwork
https://www.facebook.com/groups/theMagaNetwork/
GaysForTrump
https://www.facebook.com/groups/gaysfortrump/
https://www.facebook.com/groups/TheGayRight/
https://www.facebook.com/groups/LGBTexit/
https://www.facebook.com/groups/gaysfortrumporg/
https://www.facebook.com/groups/DeplorableGays/
https://www.facebook.com/groups/GaysForTrumpParty/
Americans With Trump
https://www.facebook.com/groups/AmericansWithTrump/
North Carolina MAGA Network
https://www.facebook.com/groups/northcarolinamaganetwork/
NC Trump Club
https://www.facebook.com/groups/NCTRUMPCLUB/
Exit Extremism
https://www.facebook.com/groups/EXITEXTREMISM/
Vote For DJ Trump
https://www.facebook.com/groups/VoteForDJTrump/
Trump Loves Winning
https://www.facebook.com/groups/TrumpLovesWinning/
Straights For Trump
https://www.facebook.com/groups/StraightsForTrump/
US1ANews
https://www.facebook.com/groups/US1ANews/
https://www.facebook.com/groups/US1ANewsGroup/
MyNCGOP
https://www.facebook.com/groups/MyNCGOP/
Grab them by the P***Y
https://www.facebook.com/groups/GrabThemByTheP/
Join Our Pages on Facebook:
https://www.facebook.com/TheMAGANetwork/
https://www.facebook.com/MAGAFIRSTNEWS/
https://www.facebook.com/pg/MagaOneRadio-778327912537976/
https://www.facebook.com/North-Carolina-MAGA-Network-307617209916978/
https://www.facebook.com/GaysForTrumpOrg/
https://www.facebook.com/LGBTExit-2340621102644466/
https://www.facebook.com/Take-Back-Pride-American-Pride-Rally-386980035391880/
https://www.facebook.com/PeterBoykinMAGA/
https://www.facebook.com/MarchForTrumpUSA/
https://www.facebook.com/VoteForDJTrump/
https://www.facebook.com/US1ANews1/
https://www.facebook.com/MYNCGOP/
https://www.facebook.com/trumploveswinning/
Contact Email:
Peter.Boykin@TheMagaNetwork.com
PeterBoykin@Gmail.com
GaysForTrump@Gmail.com
MagaFirstNews@Gmail.com
Telephone Number:
1-202-854-1320
Demand Free Speech Reception: Trump Hotel July 3 w/@RogerStone
https://www.eventbrite.com/e/demand-free-speech-reception-trump-hotel-july-3-wroger-stone-tickets-62233759851
MagaGala.com
Everyone I hope to see you in DC in July – Here's your chance to mingle with Roger Stone and other VIPs (TBA) at Trump Hotel July 3 – Demand Free Speech Reception Fundraiser 9:30pm – 11:30pm 2 hours open bar and great food! Please share! #MAGA Tickets through Facebook & Eventbrite MagaGala.com email peter.boykin@themaganetwork.com for questions please share! magagala.com
Demand Free Speech Reception: Trump Hotel July 3 w/@RogerStone
June 15 – MarchForTrump.net Greensboro NC
July 3 – #DemandFreeSpeech Reception @TrumpDC Tickets MagaGala.com
July 6 #DemandFreeSpeech Rally (VIP party after) DemandFreeSpeech.org
Oct 4-6 TRUMPSTOCK Kingman AZ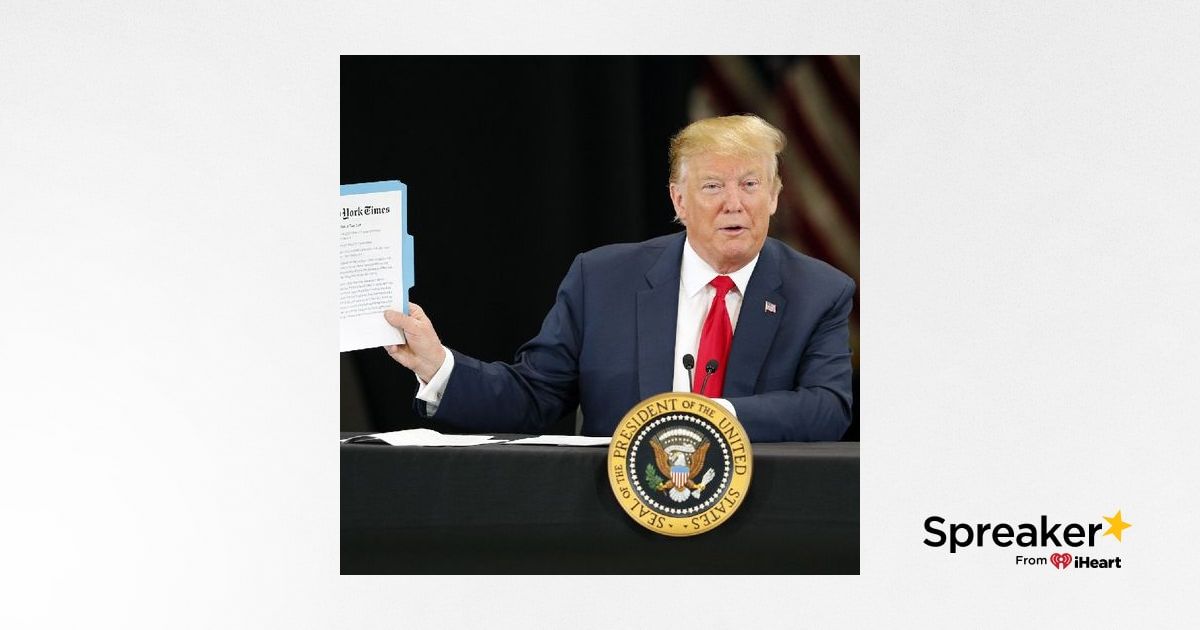 @RealDonaldTrump facing more battles ahead as Dems outraged over #MuellerReport before its release #MAGAFirstNews with @PeterBoykin OUTRAGE BREWS OVER MUELLER REPORT BREWS BEFORE ITS RELEASE: Amid high anticipation, the Justice Department on Thursday is expected to release a redacted version of Special Counsel Robert Mueller's report on Russian interference in the 2016 presidential election and allegations of collusion between the Trump campaign and Russian officials, and Democrats have
…
See More
already cried foul … Attorney General William Barr is set to hold a 9:30 a.m. ET news conference, accompanied by Deputy Attorney General Rod Rosenstein, who oversaw the Mueller investigation after the special counsel's appointment in May 2017. Neither Mueller nor other members of his team will attend, according to special counsel spokesman Peter Carr. Congressional Democrats have criticized the timing of the news conference, accusing Barr of trying to spin the report and conducting a media campaign on behalf of Trump before Congress and the public see it. House Judiciary Committee Chairman Jerrold Nadler, D-N.Y., said the panel was expected to receive a copy of the report between 11 a.m. and noon. House Speaker Nancy Pelosi, D-Calif., tweeted that Barr "has thrown out his credibility & the DOJ's independence with his single-minded effort to protect @realDonaldTrump above all else. The American people deserve the truth, not a sanitized version of the Mueller Report approved by the Trump Admin." TRUMP SEEKS VINDICATION, BUT FIGHT OVER MUELLER REPORT ONLY BEGINNING: Although Attorney General Barr has already revealed that Mueller's report absolved the Trump team of illegally colluding with Russia, Democrats have signaled that the release will be just the beginning of a no-holds-barred showdown with the Trump administration over the extent of report redactions, as well as whether the president obstructed justice during the Russia investigation … Trump's legal team is preparing to issue a comprehensive rebuttal report on Thursday, to challenge any allegations of obstruction against the president, Fox News has learned. The lawyers originally laid out their rebuttal in response to written questions asked by Mueller's team of the president last year, according to a source close to Trump's legal team. Karl Rove: Months of Democrats demanding redacted Mueller report ahead 60 PEOPLE CHARGED IN OPIOID STING: Federal authorities said Wednesday they have charged 60 people, including a doctor accused of trading drugs for sex and another of prescribing to his Facebook friends, for their roles in illegally prescribing and distributing millions of pills containing opioids and other drugs … U.S. Attorney Benjamin Glassman of Cincinnati described the action, with 31 doctors facing charges, as the biggest known takedown yet of drug prescribers. Robert Duncan, U.S. attorney for eastern Kentucky, called the doctors involved "white-coated drug dealers." Authorities said the 60 includes 53 medical professionals tied to some 350,000 prescriptions and 32 million pills. The operation was conducted by the federal Appalachian Regional Prescription Opioid Strike Force, launched last year by the Trump administration. – The Associated Press NORTH KOREA TEST-FIRES TACTICAL WEAPON: North Korean dictator Kim Jong Un on Wednesday watched as his country test-fired a new tactical guided weapon, state-run media reported … The Academy of Defense Science launched the weapon, The Associated Press reported, citing the Korean Central News Agency. The rogue regime's leader reportedly spoke about the implication of the test-fire, saying that "the development of the weapon system serves as an event of very weighty significance in increasing the combat power of the People's Army." DEMS AVOIDING REP. OMAR? – It appears some Democrats may already perceive controversial freshman lawmaker Rep. Ilhan Omar, D-Minn., as potentially toxic to their careers … At least two Democrats have reimbursed the campaign contributions made by Omar, who has been at the center of numerous controversies since she was sworn in last January. North Carolina's 9th congressional district candidate Dan McCready refunded $2,000 to Omar in March after she donated to his campaign last November ahead of the 2018 midterms, WSOC reported Wednesday. A spokesman for McCready told the news station he'd refunded Omar's contribution because "he believes there is no place for divisiveness in politics, and McCready did not feel it is appropriate to accept the donation." A winner still has not been declared in the 9th congressional district race, which became ensnared in accusations of absentee ballot fraud after Election Day. Rep. Lucy McBath, D-Ga., also rejected Omar's $2,000 donation that was made March 27.
---