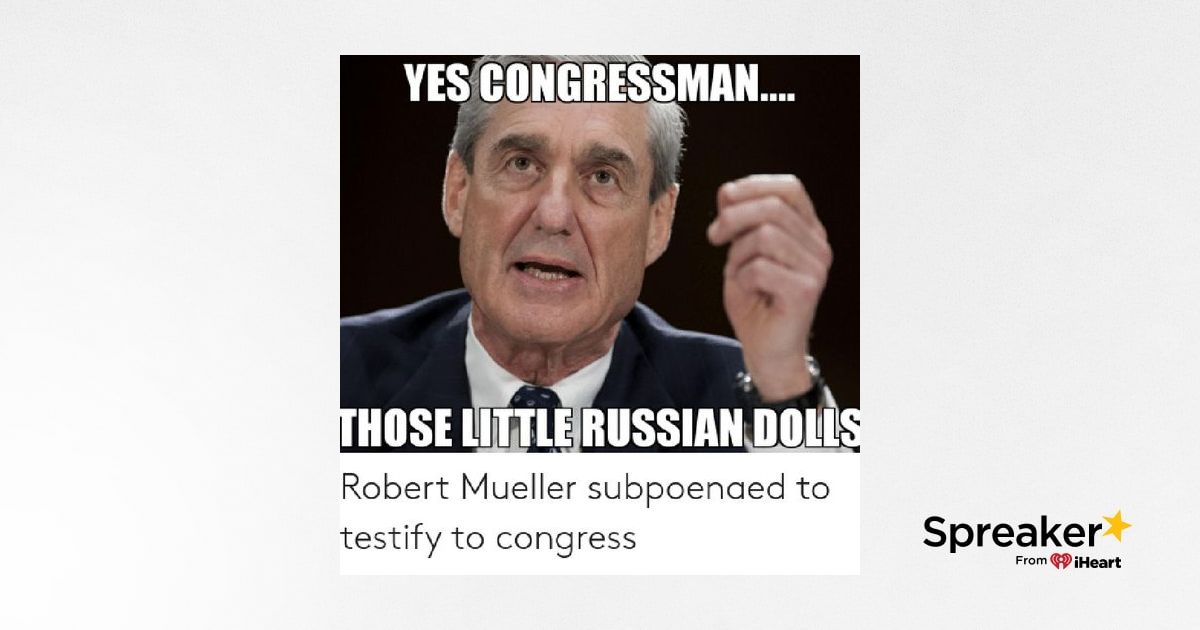 Mueller has agreed to testify before the House judiciary and intelligence committee, do really think he had anything important to say?
Mueller agrees to testify under subpoena before House lawmakers
It looks like critics who thought they had heard the last from former Special Counsel Robert Mueller in the ongoing President Trump-Russia collusion saga have been proven wrong. Mueller has agreed to testify before the House judiciary and intelligence committees on July 17 after they subpoenaed … See More Mueller on Tuesday, according to the committees' chairmen, Reps. Jerry Nadler, D-N.Y., and Adam Schiff, D-Calif. House Democrats have fought toget access to Mueller and his unredacted report on Russian interference in the 2016 presidential election and whether President Trump obstructed justice. Weeks of negotiations between the Democrats and the Justice Department ultimately resulted in the subpoena.
Fox News has learned Mueller would agree to appear only under a subpoena – and that the subpoena was "friendly." Perhaps a bigger question is, What do Democrats hope to achieve with Mueller's testimony? The news of his scheduled appearance has already overshadowed this week's scheduled Democratic primary debates and could be addressed by all 20 presidential candidates over the two-night event in Miami. Some GOP lawmakers, such asU.S. Rep. Matt Gaetz of Florida, a Judiciary Committee member, warn that Democrats could be planting the seeds of "impeachment by surprise." But Rep. Mark Meadows, R-N.C., says Mueller better be prepared for a "GOP cross-examination" when he testifies.
Dershowitz: Dems 'shooting themselves in the foot' with Mueller subpoena
Democrats will regret issuing a subpoena to former Special Counsel Robert Mueller, according to famed legal scholar Alan Dershowitz. Democrats, Dershowitz argues, appear to have overlooked that Republican lawmakers also will have an opportunity to question Mueller and highlight weaknesses and potential biases in his investigation and report. And Mueller cannot refuse to answer questions from Republicans not covered by "privilege," Dershowitz said on Fox News' "The Ingraham Angle." "I'm trying to stop them from shooting themselves in the foot," he said. In separate column for FoxNews.com, Dershowitz, writes the following: "Mueller should refuse to say anything about the investigation of Trump and his campaign beyond what is already in his report."
Democratic primary debate, Night 1
The road to the 2020 presidential election will heat up, starting with the first Democratic primary debate, which will take place over two consecutive nights, starting Wednesday. Because so many qualified for the first round of debate, the candidates were split up randomly into two groups. The two-hour debates will kick off at 9 p.m. E.T. in Miami, Fla. on Wednesday and Thursday. A total of 20 candidates — 10 each night — will debate. Wednesday's participants will include: Julian castro, former secretary of Housing and Urban Development; John Delaney a former congressman from Maryland; U.S. Rep. Tulsi Gabbard of Hawaii; Washington Gov. Jay Inslee; U.S. Sen. Amy Klobuchar of Minnesota; Beto O'Rourke, a former congressman from Texas; U.S. Rep. Tim Ryan of Ohio; and U.S. Sen. Elizabeth Warren of Massachusetts.
Showdown over border aid bill brews in Congress; Customs and Border Protection chief steps down
The House approved a $4.5 billion supplemental spending bill on Tuesday night to address humanitarian issues at the U.S.-Mexico border and to provide additional funding for food, water, medical services and stronger protections for unaccompanied children, among other things — setting up a showdown between the Democrat-led House and the Republican-led Senate. The House bill, which passed 230-195, included specifics that would prevent the Trump administration from allowing any funding to go toward supporting Immigrationand Customs Enforcement (ICE) personnel at the border, likely to become a point of contention with Republicans. President Trump warned Monday that he would veto the House bill if it passed. Earlier Wednesday, Acting Commissioner John Sanders of U.S. Customs and Border Protection resigned amid ongoing controversy over conditions at migrant detention facilities along the U.S-Mexico border.
Navy SEAL's defense expected to begin at court-martial
The prosecution in the court-martial of Navy SEAL Eddie Gallagher rested its case Tuesday, ending six days of testimony in which SEALs accused one of their own of stabbing to death an ISIS prisoner in Iraq in 2017. Special Operations Chief Gallagher is charged with premeditated murder. In a trial that has frayed the reputation of the SEAL community, the Navy's lead investigator took the witness stand Tuesday for cross-examination and was accused of vindictiveness, incompetence and a rush to judgment. Gallagher'sdefense is expected to begin its case Wednesday morning and show jurors videotaped testimony from an Iraqi general who handed over the ISIS fighter to Gallagher for medical treatment..
TODAY'S MUST-READS
Jay Sekulow: Obama administration's anti-Trump actions revealed in newly disclosed documents.
Lawrence Jones: NBA 'owner' nix is 'political correctness gone wild.'
Dozens of uniformed service members attend funeral of 5-year-old who wanted to be 'Army Man.'
MINDING YOUR BUSINESS
Wayfair employees plan walkout over $200G furniture order to immigration detention facility.
These are the most undervalued cities in the US this year.
Town where Jeff Bezos, Bill Gates live is running out of money.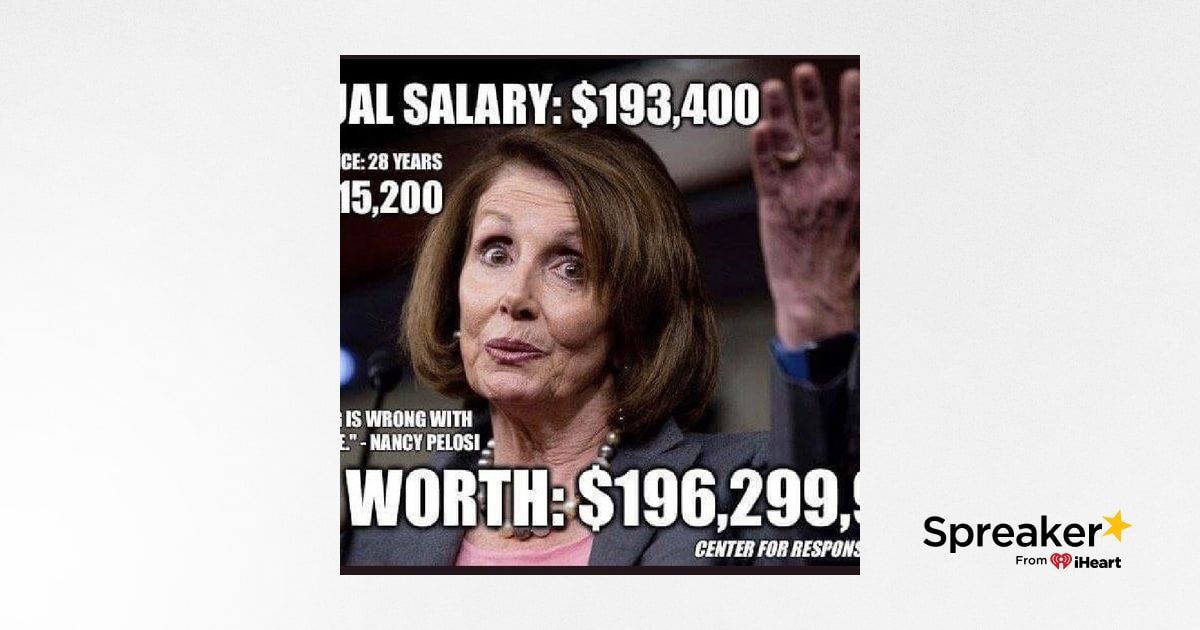 Pelosi tells Dems she wants to see Trump in prison, What Do You Think Those Chances Are?
Remembering D-Day, 75 years later
President Trump, French Emmanuel Macron and other world leaders will gather on the beaches of Normandy, France on Thursday to commemorate 75 years since the D-Day invasion and pay tribute to the heroes of the battle that was the turning point of World War II. D-Day saw more than 150,000 Allied troops land on the beaches of Normandy in northwest France on June 6, 1944. The … See More Battle of Normandy, codenamed Operation Overlord, changed the course of the war, and ultimately helped bring about Nazi Germany's defeat in May 1945.
On Wednesday, in a ceremony at Portsmouth, England, Trump read an excerpt from a prayer that President Roosevelt said during a radio address on D-Day. He is expected to give a speech on Thursday while touring the beaches of Normandy and an American military cemetery in France. Tune in to "The Ingraham Angle" tonight at 10 p.m. ET to watch Laura Ingraham's exclusive interview with President Trump from Normandy.
Trump warns not enough progress being made in Mexico talks
President Trump declared Wednesday evening that "not nearly enough" progress was being made in last-minute negotiations with Mexico, as the U.S. prepares to impose escalating tariffs unless that nation does more to stop the rush of illegal immigrants arriving at the U.S.-Mexico border. "Progress is being made, but not nearly enough!" the president tweeted.
Trump repeated his comments while making his way to Normandy early Thursday, saying that Congress and Democrats have been a "disaster" on immigration and that Dems were content with immigration crime. The president also stressed that he was "serious" about imposing tariffs on Mexico and said that many lawmakers do not know what they're talking about when it comes to tariffs.
Trump's remarks came as U.S. Customs and Border Protection reported Wednesday that the number of migrants apprehended at the border skyrocketed to nearly 133,000 in May, levels not seen in over a decade. That number surpassed 144,000 when counting migrants deemed inadmissible — more than a 30 percent increase from the prior month and double the influx recorded at the beginning of the year. Talks between U.S. officials and Mexico will resume Thursday.
Report: Pelosi tells Dems she wants to see Trump in prison
House Speaker Nancy Pelosi told senior Democrats on Tuesday that she ultimately wants to see President Trump "in prison,"according to a report. The speaker reportedly made the remark while defending her stance against impeaching the president in an evening meeting with House Judiciary Chairman Jerry Nadler and other top Democrats, according to Politico. "I don't want to see him impeached, I want to see him in prison," she said, according to multiple Democratic sources familiar with the meeting. Pelosi wants to hold the president accountable, the sources said, but thinks voters should get him out of office in 2020, after which he could possibly face criminal charges.
Rep. Ilhan Omar to 2020 Dem who wants to debate AOC: 'No means no!'
2020 Democratic presidential candidate John Delaney wants to debate Rep. Alexandria Ocasio-Cortez, D-N.Y, on the "Medicare-for-all." Delaney invited the ire of several fellow Democrats, including Ocasio-Cortez, last weekend when he argued that "Medicare-for-all" was bad policy. AOC has refused to debate Delaney so far and fellow progressive Rep. Rep. Ilhan Omar, D-Minn., had one response for Delaney on Wednesday: "No means no!" In an interview with Fox News, Delaney lamented the Democratic Party's "intolerance to different ideas" and said "Medicare-for-all" made it difficult for Democrats to beat Trump in 2020.
Carrie Underwood takes top honors at CMT Music Awards
Carrie Underwood won big at the 2019 CMT Music Awards, taking home the show's top honor Wednesday evening with Video of the Year for her hit "Cry Pretty." Underwood, 36, beat out the other Video of the Year nominees including, Kelsea Ballerini's "Miss Me More," Kane Brown's "Good as You," Luke Combs' "She Got the Best of Me" and "Coming Home" by Keith Urban and Julia Michaels.Along with Video of the Year, Underwood also won the night's first televised accolade — Female Video of the Year — for her song "Love Wins" at the Bridgestone Arena in Nashville, Tenn. Her wins Wednesday night extends her run as the most decorated act in thehistory of the CMT Music Awards. CLICK HERE for the list of winners at the 2019 CMT Music Awards.
TODAY'S MUST-READS
Dominican resort: US tourist went public with assault allegation after it refused her demand for $2.2 million.
Alan Dershowitz: Ex-British spy Christopher Steele must be asked these key questions by US investigators.
ICYMI: Pope Francis made this big change to Lord's Prayer.
MINDING YOUR BUSINESS
Shari Redstone poised to be queen of all media if CBS-Viacom merge.
Trump's Mexico tariffs could raise US car prices by more than $1,000.
Billionaire Tom Siebel now offering employees this huge perk, according to a report.
Follow @PeterBoykin on Social Media
Twitter: Banned
Facebook: https://www.facebook.com/Gays4Trump
Instagram: https://www.instagram.com/peterboykin/
Youtube: https://www.youtube.com/c/PeterBoykin
Reddit: https://www.reddit.com/user/peterboykin
Telegram: https://t.me/PeterBoykin
https://t.me/RealPeterBoykin
Parler: https://parler.com/profile/peterboykin/posts
PolitiChatter: https://politichatter.com/PeterBoykin
Gab: https://gab.com/peterboykin
Discord: https://discordapp.com/invite/pyuPqU9
Periscope: Banned
Support Peter Boykin's Activism by Donating
Patreon: https://www.patreon.com/peterboykin
PayPal: https://www.paypal.me/magafirstnews
Cash App: https://cash.me/app/CJBHWPS
Cash ID: $peterboykin1
Listen to #MagaOneRadio
Join the #MagaNetwork
Read the Latest #MagaFirstNews
https://magafirstnews.com/
https://magafirstnews.com/
https://magaone.com/
https://us1anews.com/
Support Donald Trump
https://votefordjtrump.com/
http://trumploveswinning.com/
https://marchfortrump.net/
https://gaysfortrump.org/
Join Our Groups on Facebook:
MarchForTrump
https://www.facebook.com/groups/MarchForTrump2020/
https://www.facebook.com/groups/MarchForTrump/
MagaOneRadio
https://www.facebook.com/groups/MAGAOneRadio/
https://www.facebook.com/groups/MagaOneRadioNet/
https://www.facebook.com/groups/MAGARadio/
https://www.facebook.com/groups/MagaFirstRadio/
https://www.facebook.com/groups/MAGA1Radio/
https://www.facebook.com/groups/MagaFirst/
TheMagaNetwork
https://www.facebook.com/groups/theMagaNetwork/
GaysForTrump
https://www.facebook.com/groups/gaysfortrump/
https://www.facebook.com/groups/TheGayRight/
https://www.facebook.com/groups/LGBTexit/
https://www.facebook.com/groups/gaysfortrumporg/
https://www.facebook.com/groups/DeplorableGays/
https://www.facebook.com/groups/GaysForTrumpParty/
Americans With Trump
https://www.facebook.com/groups/AmericansWithTrump/
North Carolina MAGA Network
https://www.facebook.com/groups/northcarolinamaganetwork/
NC Trump Club
https://www.facebook.com/groups/NCTRUMPCLUB/
Exit Extremism
https://www.facebook.com/groups/EXITEXTREMISM/
Vote For DJ Trump
https://www.facebook.com/groups/VoteForDJTrump/
Trump Loves Winning
https://www.facebook.com/groups/TrumpLovesWinning/
Straights For Trump
https://www.facebook.com/groups/StraightsForTrump/
US1ANews
https://www.facebook.com/groups/US1ANews/
https://www.facebook.com/groups/US1ANewsGroup/
MyNCGOP
https://www.facebook.com/groups/MyNCGOP/
Grab them by the P***Y
https://www.facebook.com/groups/GrabThemByTheP/
Join Our Pages on Facebook:
https://www.facebook.com/TheMAGANetwork/
https://www.facebook.com/MAGAFIRSTNEWS/
https://www.facebook.com/pg/MagaOneRadio-778327912537976/
https://www.facebook.com/North-Carolina-MAGA-Network-307617209916978/
https://www.facebook.com/GaysForTrumpOrg/
https://www.facebook.com/LGBTExit-2340621102644466/
https://www.facebook.com/Take-Back-Pride-American-Pride-Rally-386980035391880/
https://www.facebook.com/PeterBoykinMAGA/
https://www.facebook.com/MarchForTrumpUSA/
https://www.facebook.com/VoteForDJTrump/
https://www.facebook.com/US1ANews1/
https://www.facebook.com/MYNCGOP/
https://www.facebook.com/trumploveswinning/
Contact Email:
Peter.Boykin@TheMagaNetwork.com
PeterBoykin@Gmail.com
GaysForTrump@Gmail.com
MagaFirstNews@Gmail.com
Telephone Number:
1-202-854-1320
Demand Free Speech Reception: Trump Hotel July 3 w/@RogerStone
https://www.eventbrite.com/e/demand-free-speech-reception-trump-hotel-july-3-wroger-stone-tickets-62233759851
MagaGala.com
Everyone I hope to see you in DC in July – Here's your chance to mingle with Roger Stone and other VIPs (TBA) at Trump Hotel July 3 – Demand Free Speech Reception Fundraiser 9:30pm – 11:30pm 2 hours open bar and great food! Please share! #MAGA Tickets through Facebook & Eventbrite MagaGala.com email peter.boykin@themaganetwork.com for questions please share! magagala.com
Demand Free Speech Reception: Trump Hotel July 3 w/@RogerStone
June 15 – MarchForTrump.net Greensboro NC
July 3 – #DemandFreeSpeech Reception @TrumpDC Tickets MagaGala.com
July 6 #DemandFreeSpeech Rally (VIP party after) DemandFreeSpeech.org
Oct 4-6 TRUMPSTOCK Kingman AZ
---